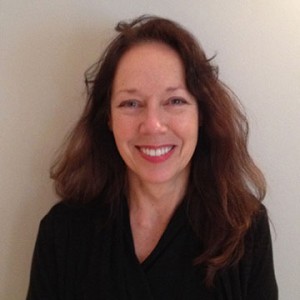 After being trained in allopathic medicine as an Ultrasonographer, Rita was looking for a more integrated approach to understanding the nature of affliction and healing. In 2000, she graduated from the Connecticut Center for Massage Therapy. She went on to obtain further certification in Medical Massage at Norwalk Hospital. Continuing her studies with Rick Haesche of Bodymind Thai, she learned Traditional Thai Massage (Nuad Bo Rarn), which spoke to Rita's intrinsic nature with its yoga-like moves and deep healing effects.
From the time she was sixteen, Yoga had always been a part of Rita's life. After completing her training in massage therapy, she began to explore yoga in a more serious way. In 2002, Rita completed an initial 200-hour training with Patty Townsend at Yoga Center Amherst. She also studied Yin Yoga with Paul Grilley and Buddhist teachings, as well as yoga, with Michael Stone. Ultimately, Rita was able to solidify her approach through a 300-hour advanced training in breath-centered, therapeutic yoga with J. Brown at Abhyasa Yoga Center in Brooklyn, NY. Her other teachers include Leslie Kaminoff and Amy Matthews from the Breathing Project, Chase Bossart, and Matthew Remski.
In order to offer her clients a full range of tools to facilitate their health, Rita also provides nutritional guidance based on the teachings of organic chemist and nutritionist, Dee McCaffrey.
More than anything else, Rita's passion lies in making self-healing accessible to everyone.